Who are we?
Get to know us!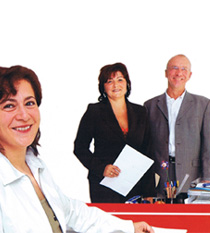 The Prokommunal Property Management GmbH with its office in Erfurt does real estate management in the wider area of Thuringia and Hesse. The company was founded in 1993 and consists of three employees today.
Currently, our company supervises and maintains 850 units. Among them are a multitude of residential and commercial buildings as well as property assets and estate in severalty.
Furthermore, we are partners with the Hochtief AG, office in Thuringia, who we are managing the residential area 'Erfurt Ringelberg' with 160 units for.